The Robotic cranes, also called Six-Packs, are self-contained with light fixtures that are permanently mounted on a 130' crane with an onboard generator. The robotic fixtures are remotely controlled from the ground. The fixtures can be bulbed with HMI, Tungsten or a Hybrid combination.
The following configurations are available:
6 x 18 kW HMI Electronic
6 x 12 kW HMI Electronic
6 x 12 kW Tungsten (incandescent)
Hybrid combination of HMI/Tungsten bulbs.
High Speed Ballast included (300 or 1000 Hz).
A robotic head crane is highly cost-efficient option for a busy production. It is a one-man operation with a 30 min rig or strike.
All light fixtures are custom built in house single ended pars, for maximum output. All fixture movements, including spot and flood, are individually controlled from the truck.
The light fixtures are individually gelled and a selection of lenses is included.
The fixtures are infinitely adjustable, with a full range focus from spot to flood. Choose between 4 types of lenses or no lens, open face option.
Each light fixture has individual dimmers for both Tungsten and HMI configurations.
The fixtures can provide multi-direction lighting or they can be squared up together like a solid panel light.
We use the highest capacity hydraulic telescoping cranes in the industry, a 28 ton capacity that enables the lowest boom angles and the most reach in daylight fill setups.
Our newest remote system allows for 180º lamp "array" rotation at any boom angle.
The array has 180º rotation and is able to back-pan to square up with the target after rotating the main boom, which has 360 rotation.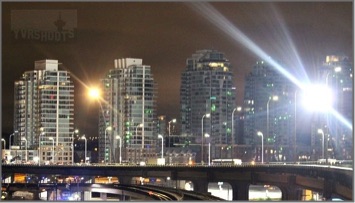 The platform cranes, also called basket cranes, have a custom built man basket and an onboard 1500 Amp, 175kW generator. Our custom designed lighting platforms can rotate 360º at any boom angle.
The production company can provide their lights or choose from a variety of lights we can provide to be mounted on the basket.
Starlite can provide your production with our ultra-light Dinos. Best of all, the lights arrive with the crane; no need to spend extra resources on pick-up, drop-off and storage of lights. The production provides the lamp operator.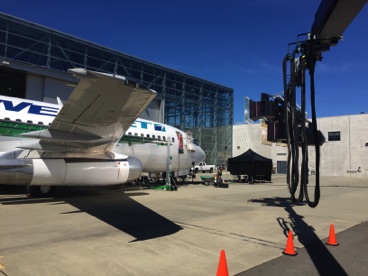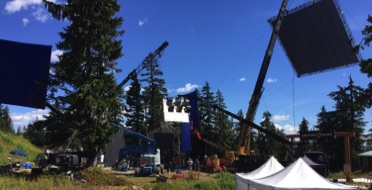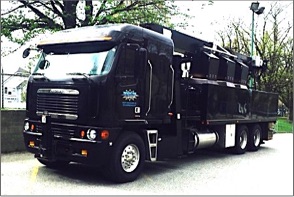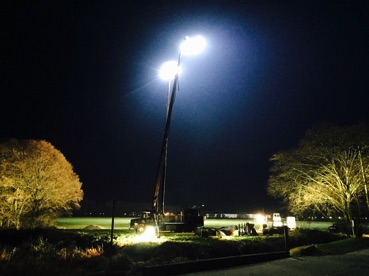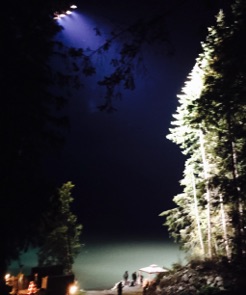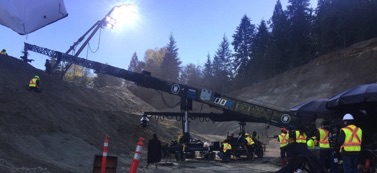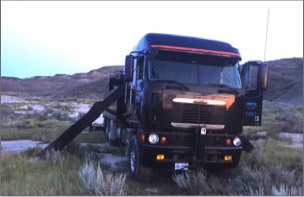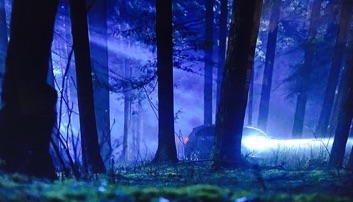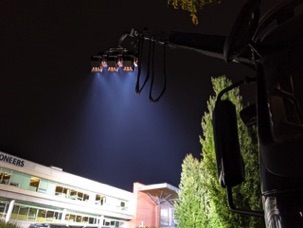 Light it Right!
Utilize world class lighting to give your project the best chance of success.
We provide the most versatile and powerful mobile lighting units.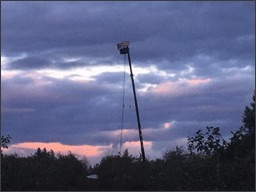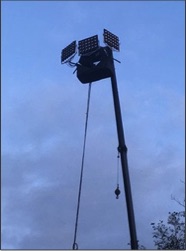 'Midnight Mass'
October 2020
'Midnight Mass'
October 2020