Our Light Weight Dinos are available individually for lifts.
Full selection of GE PAR 64s or Osram Alu-Par bulbs
Alu-par bulbs have axially mounted filaments in a par-reflector, similar to an HPL
20% more powerful than regular PAR 64s and 1/2 the weight
10' tails ending in joy-connectors
Total fixture weight with Alu-Par bulbs is 168 lbs
Order them to arrive on a 135 platform crane. Up to 4 Dino panels can be mounted on platform cranes.
We now have brand new tractors for your production's transport needs.
500 hp Cummins, fully-auto 13 speed, meets tier 4 compliance, 48 state legal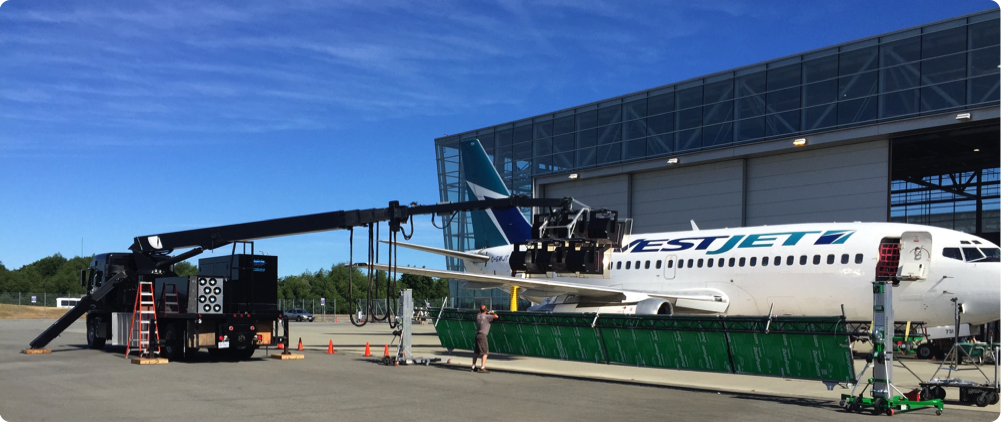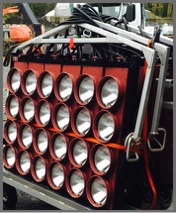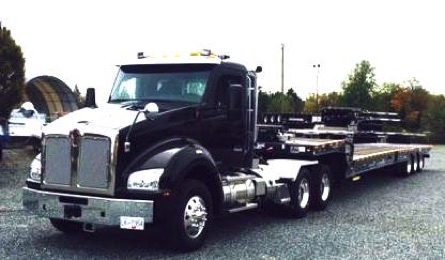 Rent our new Landoll trailer for all your production's transport needs: set-dec, construction, picture cars, special vehicles, condors.